About us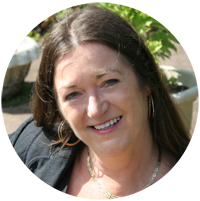 Based in Stoke-on-Trent, in the heart of the UK pottery industry, Eileen Hallam has 30 years' experience in the ceramic supplies industry, principally in the realms of decoration and ceramic printing services. She can help take the stress out of finding what you are looking for, and advise you on the products which you need to decorate your ware, or guide you in the right decoration when you wish to have your own personalised ceramic ware sourced and decorated. If you do not see what are you are looking for on her pages, please contact her. She will try to help you find what you are looking for.
She has worked for a major blue-chip manufacturer of ceramic colours, glass enamels, liquid gold, and ceramic decals, a major manufacturer of ceramic hotelware, a printer and distributor of ceramic decals, and the top digital ceramic decal printer and supplier of digital ceramic printers, paper, toner, etc.
She now represents several manufacturers of ceramic colours and decals in Stoke-on-Trent, as well as in the Far East. She also represents manufacturers and suppliers of bone china whiteware, decorating machinery, and ware decorated with your own designs.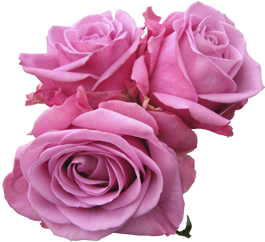 Unless otherwise stated, the products on this site can be despatched almost anywhere in the world. The customer base ranges from one of the largest glass tableware producers in the world, a large earthenware factory, and 1 of the largest ceramic thimble retailers in the world, to small groups, charities, etc requiring a few decorated mugs, and from Europe to the USA, New Zealand, the Far East, French Overseas Territories and, of course, the UK.
Take a look around her site, then contact her.
Currently, she is able to offer the following:
Open Stock transfers, printed in Stoke-on-Trent
Control decals, printed to your own designs
Organic decals for candles (bulk quantities)
Digital ceramic decals for smaller quantities, printed to your own designs
Digital ceramic transfer systems, for you to print your own designs yourself
Digital ceramic supplies - paper, toner, lamination paper, etc
reel-to-reel heat-release decals for ceramics, glass, candles, etc
reel-to-reel heat-release decal application machines for ceramics, glass, candles, etc
reel-to-reel heat-release printing machines
Ceramic colours - glaze stains, onglaze colours, etc
Glass enamels for all common firing temperatures
Photographic images of flowers (roses, poppies, daffodils, lilies, wildflowers, lots of long-stemmed flowers, etc), fruit, vegetables, animals, insects, etc for you to purchase and have printed
Whiteware - principally bone china mugs, teapots, plates, thimbles, and trinkets; also pet bowls
Finished ware - mugs, thimbles, tableware, etc, decorated with your designs.
Decorating machinery
Ceramic kilns
Glass lehrs
Cadmium red pigment suitable for colouring vitreous enamel - in some markets only
Coloured terracotta planters and vases from Portugal

You can contact me for details, prices, etc at:
Eileen Hallam Ltd
110 Weston Rd, Meir, Stoke-on-Trent
Staffordshire, ST3 6AL, United Kingdom
Tel:
(from UK) 07788 546 441 / (from overseas) +44 7788 546 441
E-mail:
eileen@eileenhallam.co.uk
Skype:
eileen.hallam
Company no:
08021336